Adding sites
The first step in using ProjectX is to add information about the sites you manage.
Once you have added a site you can make ads available to advertise it on other sites, and you offer advertising space on it for other peoples sites.
To add a site
Click the Sites tab.
Click the New Site button.
Enter a name to identify the site, and click the OK button: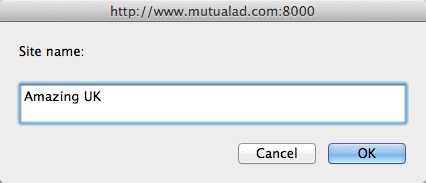 On the Settings tab for the site enter the URL: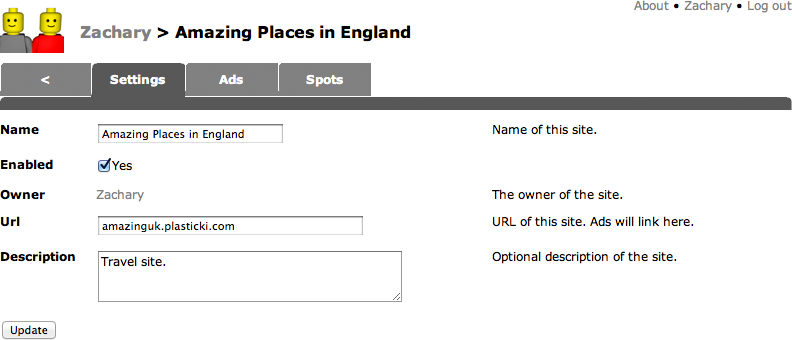 Optionally enter a description of the site.
Click the Update button.
Click the < tab to go back to the Sites tab.
An icon will be shown for the site. If the site you added publishes an Apple Touch icon it will be used for the site's icon in ProjectX: