INTERVIEW WITH SKENGHISKAHN
15 / 4 / 21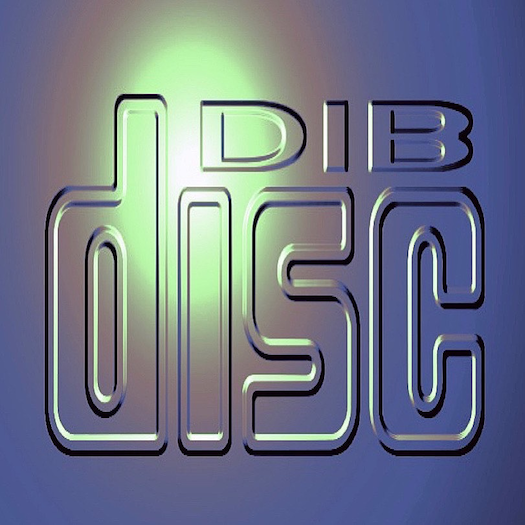 Originally from Hackney, Skeng has immersed himself inthe UK music scene, hosting raves and programming futuristic beats that ebb and flow. In this interview we find out more about him as he releases an EP on Filter Dread's DIB DISCS label:
How did you get into producing music?

I got into music producing via DJing, seemed like a necessary transition, and then it took over honestly, I love DJing but music producing gets me differently. I was part of a good community at large in Brighton and my local family Patina, Cyborg Heresy, Fidel, just got to work together started our collective South .Wav People's Party. The hub of likeminded people surrounding each other was more than integral, as with anything, and so we put a stamp on it.

We spoke about scraping those sites for a lot of the weird beats in your music. How did you get into finding the sounds for your music?

I've sourced a choice few sites for compiling and curating samples, lots of sound banks on line, sometimes just cutting up videos on YouTube, a lot of time it'll come to me in ways I won't have expected, and a lot from field recording. I'm getting into the habit of trying to make samples or bits of sound or loops that usually I might think wouldn't fit and trying really hard to work it in, just to test myself but also to try to always fit in something that might not be obvious or might sit canted or skewed. A lot of that influences direction for me. I've taken samples out of children's play keyboards, which are honestly quite nice sounds, but the shit stuff similar to that that I find always makes me laugh and think yeah I'll fit that in somehow, don't know how but it'll work, and sometimes it really makes the track.

What's the meaning behind the title 'Ultra Krud'?

Ultra Krud is part of a few projects I've been working on over a few labels. It's energy aims at channeling rough nasty club and also smashing into a weird little niche pocket of broken drum bits so that I can feel it'll spook a few people. Cutting drums and breaking thumbs.

You've released a set of videos for the record. It's got a very unique visual aesthetic. Is there a process to the madness?

My music and my visuals fit both into the ethos of found energy, my visuals are usually made from stuff I've found on my camera roll, and exited within an inch of its life, or stuff I find in the corners of tumblr. Internet lint I like to see it as. And then together they sort of sit in a mismatch mud. Sometimes I try to make the visuals fit with the music but then sometimes it strays and finds itself making more sense later, it's quite a free style when you make all of it off your phone, and much like the music sometimes I start with an idea for a project sometimes it comes as I start. I've got a few projects coming up with Teef Machine, Sam Socket, and some bands too which I'm exited about.

The names of the tracks and the sounds behind them seem to have some sort of coded meaning?

The tracks elude to spaces wherein I see people's projections of potential visualisations varying, and so I vary whether it fits my mental projection of the title and try to emulate or contradict that visualisation in my minds eye. For example, Buss Down, Iced Out has frosty grainy energy to it, which makes sense, but Hummingbird Journey, which initially when I had the idea to make it, was going to sound floaty and happy and euphoric, and then out of being annoying I though nah let's not have it be so predictable, so I switched it up on em. Shady Glen could be seen by some as a dimly lit valley somewhere in wales or as a conspicuous character named Glen. The ambiguity is fun when you recognise the intention. I think anyway.

You grew up in hackney right? What was that like and how did moving to Brighton effect you?

I love Hackney, I've had more of my life here than anywhere else thereabouts, and feel drawn to it the further away I am from it. I couldn't stay away and I'm back since being in Brighton. Think I'll miss the sea, and we would never have done the things and started projects like Aquatic Grime which will be out soon if we hadn't been there. The night in Rialto was a fun start to the Lavender Laboratories Project via South .Wav, and as were coming close to ending the capsule all this time later we've spent a lot of time putting our love into it. Relaxed paced shit, making us really a quality and not quantity clique. The time there was where everything happened, Propagation Genesis, the dawn of South .Wav, Reptilian Establishment, Lav Labs, and all the hundreds of stems and projects we started there will be finished and put out and all the base layer will come to support the rest in time. No point making projects if they have no substance I personally think; just fills up the music discourse.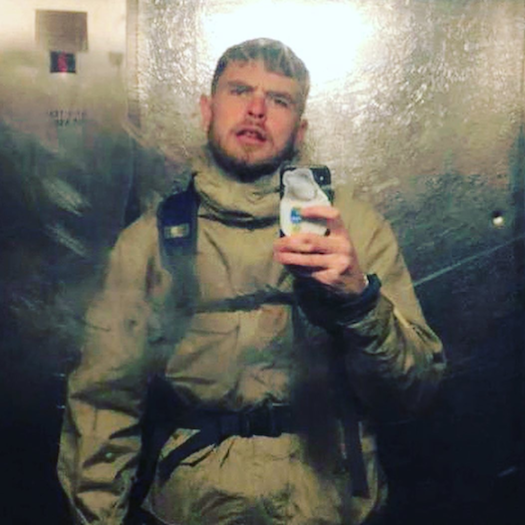 Whats your current rig?

Currently I'm running my lappy via HS5/HS7 and a HS8S, got two sets of big bad boy analogues I've picked up over the place, so for sound tests its a nice flat to switch between. My hard ware still stays a thin collection, I've got the two bits of Roland gear Brendan (Assembler Code) sorted me out with, and they give me a couple silly textures that just mash up my tracks but I am predominantly a software producer. Couple Digitakt's on the way.

When I was playing your tracks I experimented pitching them down and it opened up a crazy different universe to the sound ( TIP! £ ) do you think about how DJs might interpret your sound and do you think about the function of the music?

I've got a few tracks that I've started putting in '[pitch up to 160]' on the end just to give people my personal alternative speed recommendations, and that's quite fun, especially as those track names are already very long. Always nice to pack in extra personal info about that, why not.

I love Brighton but it's mental. I had to get out of there before I melted into a cosmic slurpie. what's your views on the place ?

Yeah u were burst hahaha, it was a nutty time, I definitely loved my time there n think we really rinsed it sometimes, I miss being in the sea but I'm happy to be back in London coz there's enough clubs I ain't hit and been aching to get into it. Fingers crossed we can get shit set up here ASAP. It's great in Brighton because it's relaxed, never felt stressed there, even in some of the maddest moments, it's got a good warm fuzzy feeling, and definitely being next to water gives u that wild exploration feeling, I'll be forever indebted to the people I met, and have love for the place, but I'm a Londoner at heart.

Any shout outs :

Out to Mooswan, Lil Lisbon, BADI, Wasabi Needle, Curb, Patina, I-Sha, the Accidental Meetings Family, Iknowaguy, Modern Shiners, Eone, DD, Throatzilla and Chef James, Murmor, all the original PFC mandem, all the staff at Tiffanies, Mark and Woodie, Tom and Bodders, anyone who was in Casa's that time Tilly got caught slipping, Malfoy, all my South .Wav Affiliatez, Doc Python, Stenny, Assembler Code, Blackwax and all the people who gave their time and/or love to see the ting grow.
Interview by Johnny Matrix