Space Beams EP
Label: Sneaker Social Club
Format: Vinyl and Digital
Release date: 22/6/22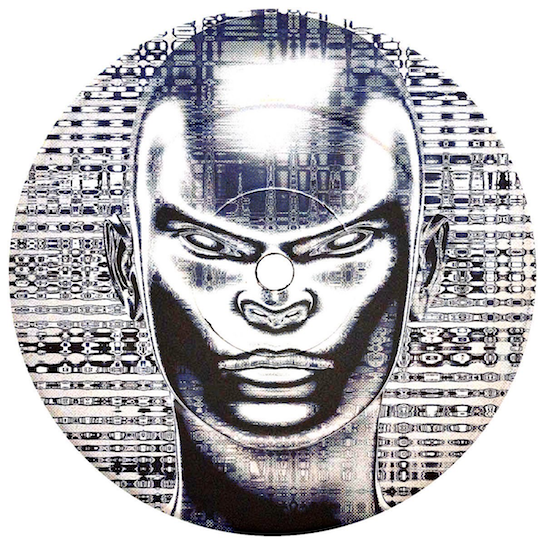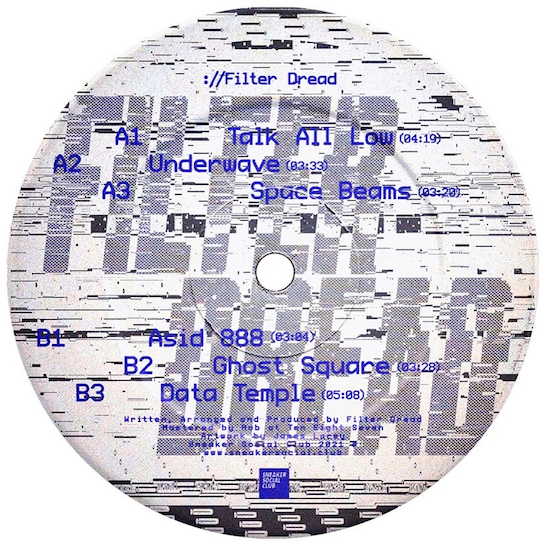 From obfuscated tapes of post-rave skits to slick and grimey bangers, there's something slippery about the way Filter Dread operates, and it's led to a highly individual discography that spans 10 years and labels like Ramp, Unknown To The Unknown, Fresh 86 and No Corner. His sound has a stark immediacy that revolves around sampling – just watch him work a live set on his Digitakt and you'll understand everything. Through simple approaches comes the flexibility to glide between styles, displaying a virtuoso affinity for grime, jungle, dancehall and plenty more, with the means to put his own stamp on everything he touches.

On this new 12" we get six new slabs which slip between rave touchstones with poise, marrying up garish square wave womp with something akin to electro, slipping down into a more overtly grime-licked swerve, nodding to the early sublow days on 'Asid 88' and generally doing mad things with gargantuan bass and tuff, deadeye drums, It's moody in a truly UK, spliff-friendly tradition, but it's also plenty playful, with enough freakiness to get limbs loosened and a little heat up inside the place.
- Press Release
Sneaker Social Club is one of the UK's most consistent and somehow underrated labels and it has been for a while. This next offering is another mangled take on various forms of bass and hardcore music from Filter Dread. The opener 'Talk All Low' is a real face melter with warped bass and rudely vocals. 'Underwave' is a more twitchy and paranoid affair then 'Space Beams' layers up more hefty bottom ends and twisted synths. The second half of the EP offers acid flashes, dystopian bass and spaced out breaks on closer 'Data Temple'.

- Juno
Filter Dread marks a decade of decimated grime/UKG with six crooked productions for Bristol's Sneaker Social Club

The London-based producer sticks to tried 'n tested methods on the 'Space Beams' EP with rudely playful results. 'Talk All Low' dices with splashy breaks na dwarp bass in a murky slant on early '00s breakstep, and 'Underwave' trades in slurred sublet shot from the hip. 'Space Beams' clocks up his tastiest 2-step swivel, underpinned by cruddiest bass and cartoonish motifs, and 'Said 888' slopes off on a dark side mission. 'Ghost Square' again plumbs the the raggo corners of breakstep a la Darqwan or Altered Natives with some of his finest choppage, and 'Data temple' freaks the mode wildest on a screwed sort of UKG pivot.
- Boomkat