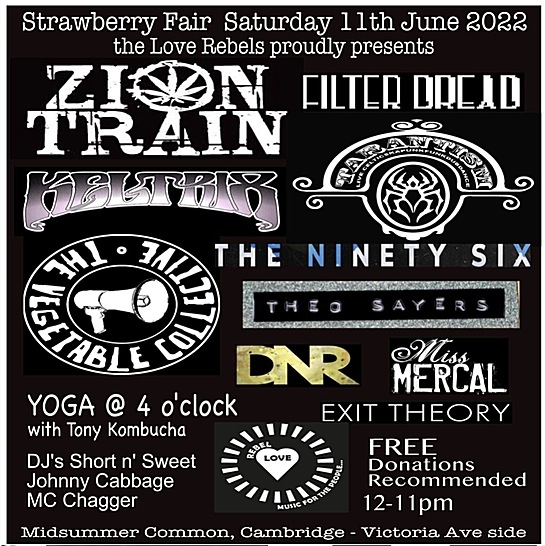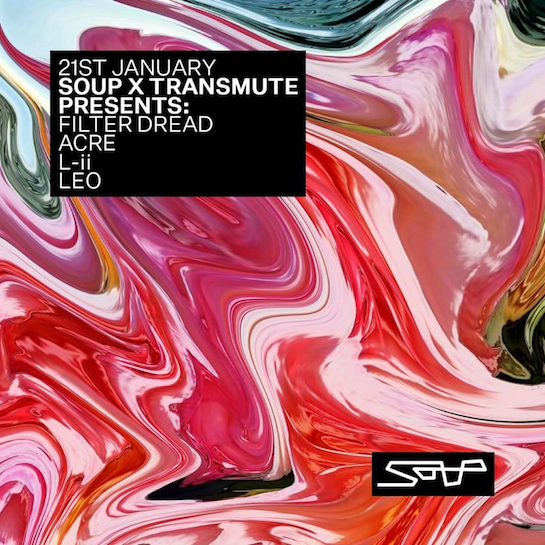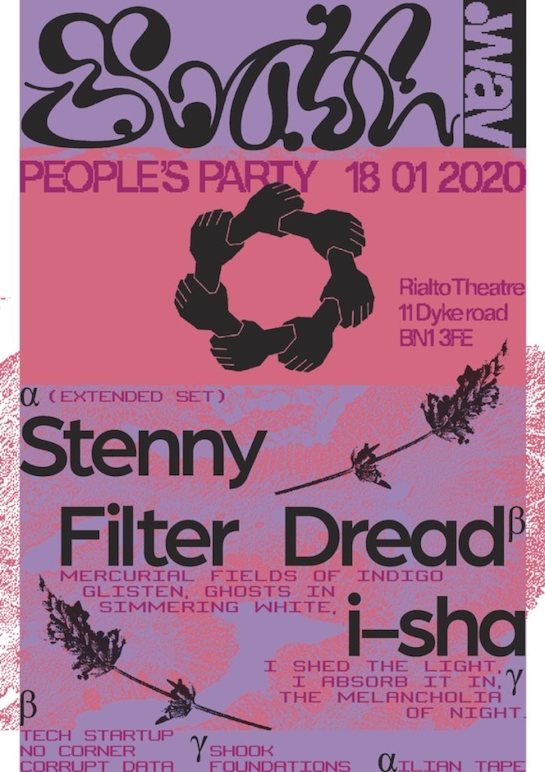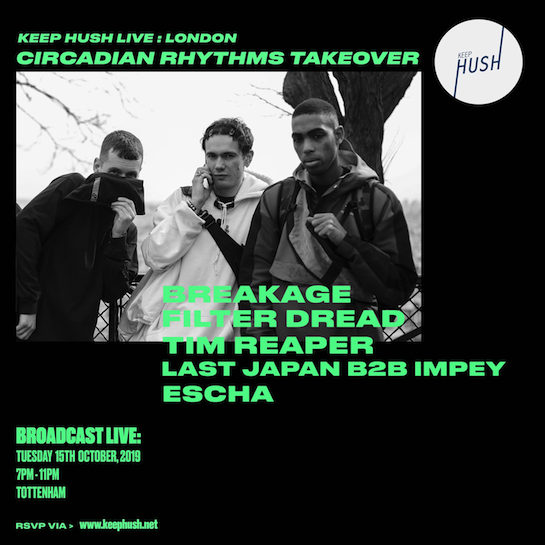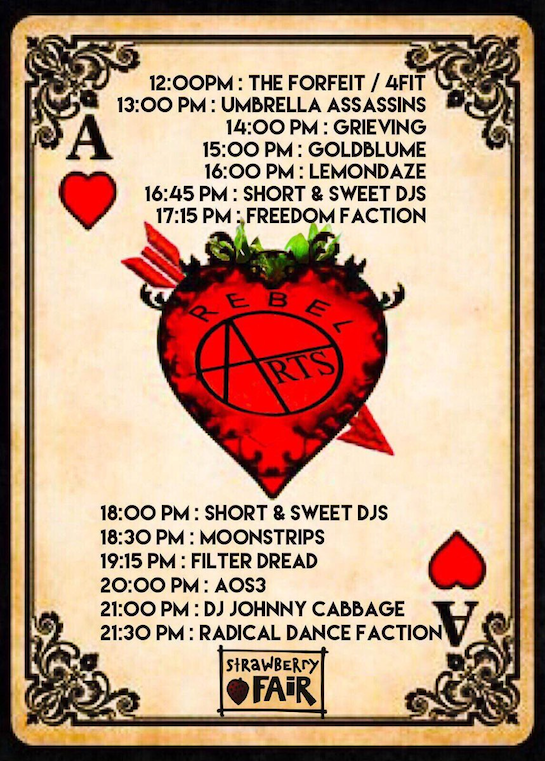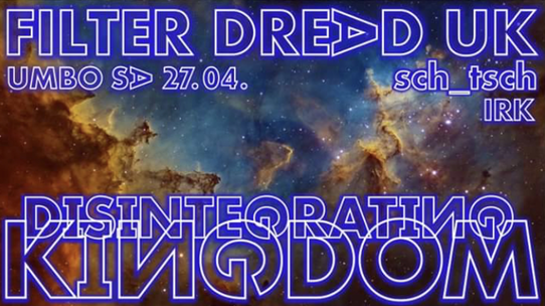 Slump Sounds
Rye wax ( Peckham, London )
27.11.18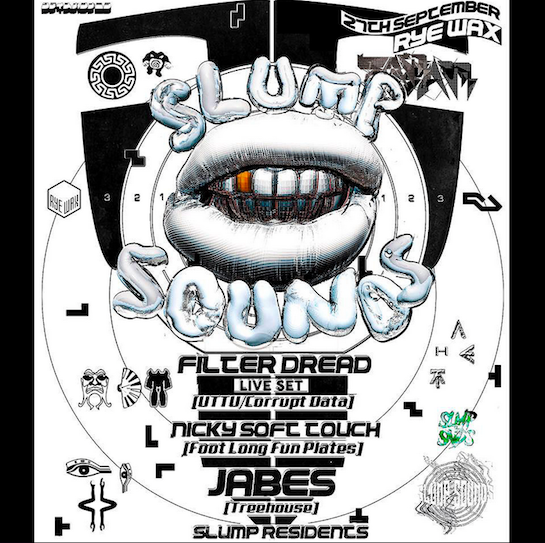 Snake Danse 4
2648 ( Cambridge UK )
17.11.18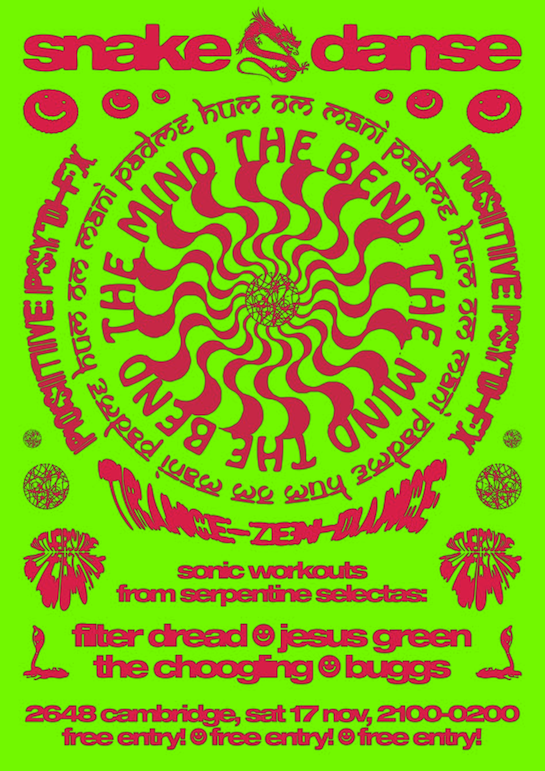 ATATA 003
Set ( Dalston, LDN UK )
19.05.18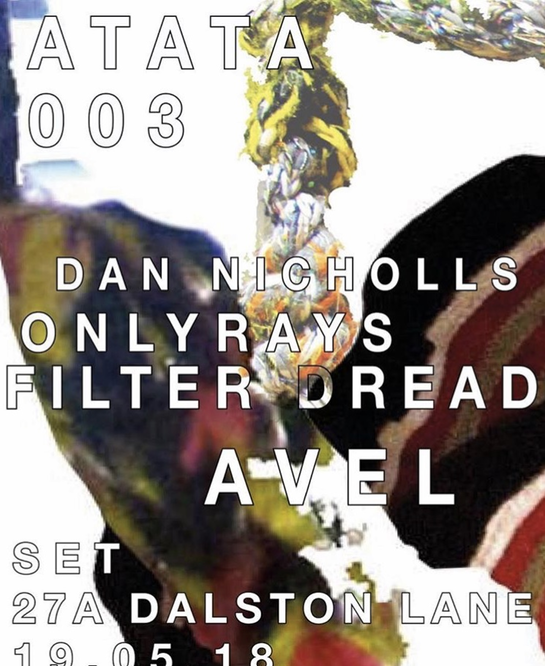 Snake Danse 3
Corner House ( Cambridge UK )
27.01.18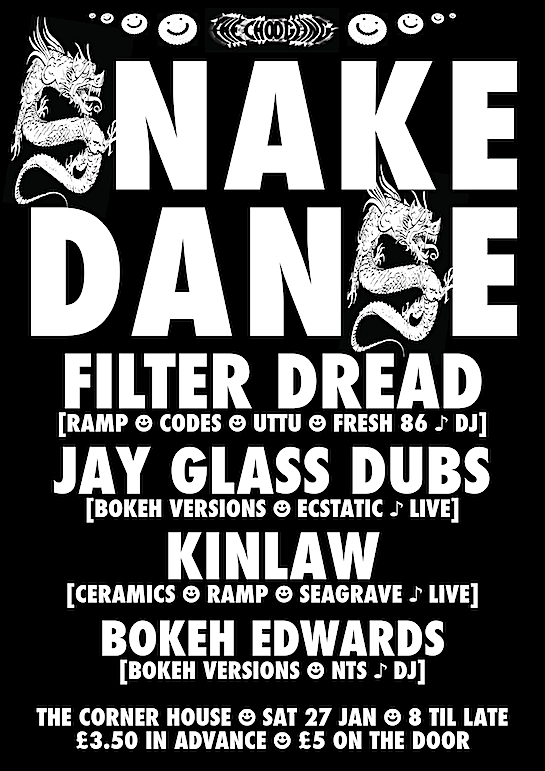 Secret Forest Rave
Brighton UK
20.6.17

Quarto Mondo 4
Treviso Italy
20.01.18

Visionist presents Value
Ormside Projects ( London UK )
07.12.17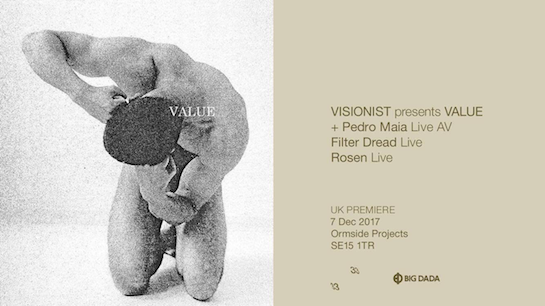 Interrgeno Festival
Secret Location (Rome Italy)
20.10.17

Now Cry Later
Volks ( Brighton UK )
08.10.17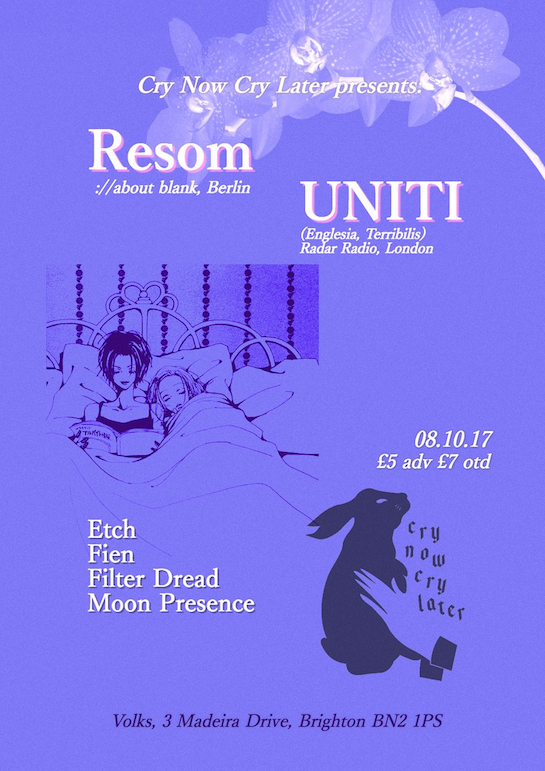 Cry Now Cry Later
Mono ( Brighton UK )
13.5.17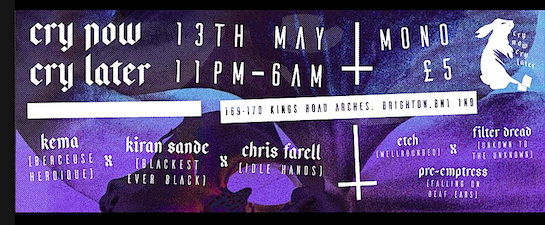 patten
ICA ( London UK )
29.04.17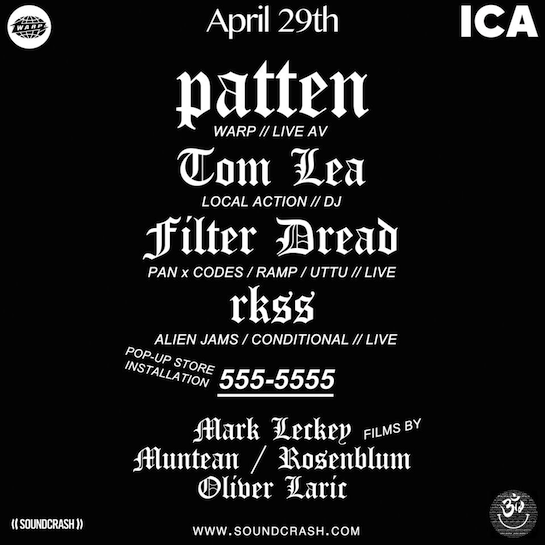 The eclectic industrial pop duo will be bringing their brand new AV show to the home of contemporary visual art, ICA.

patten have programmed a mind altering event at London's ICA surrounding their AV show with cutting edge films, live electronic music, DJs and installation. Including a screening of Turner Prize winner Mark Leckey's 'Fiorucci Made Me Hardcore', a DJ set from Local Action boss Tom Lea, Eski and Jungle outsider Filter Dread's heady live show, a 555-5555 collective pop up store and more….

patten (Warp) Live AV
Tom Lea (Local Action) DJ
Filter Dread (Pan x Codes / Ramp / Unknown To The Unknown) Live
rkss (Where To Now / Alien Jams / Conditional Recs) Live

Films by:
Mark Leckey - 'Fiorucci Made Me Hardcore'
Muntean/Rosenblum - 'Disco'
Oliver Laric - 'Versions, 2014-15'

Pop up store / installation:
555-5555 - with specially produced brand new and rare limited edition items

Their visionary live AV system includes hyper-programmed LEDs, lasers and projections, with patten uniquely creating their stunning visual and sonic environment IRL. The HD projections, drum machine hardware, live vocals, oceanic bass and heavy smoke frame their tripped out stage presence, fusing with a hypnotic urgency that connects as much to cutting edge video installation as it does to a mind-altering NeuroSci experiment – all underpinned by futuristic club-primed rhythms. The stage design, visuals and AV system are all envisaged, produced and programmed entirely by 555-5555, patten's creative collective.

ICA will see them perform their largest London headline to date, bringing their hi-tech, future-facing new AV production to home turf for the first time.


555-5555
Corsica Studios ( London UK )
28.9.16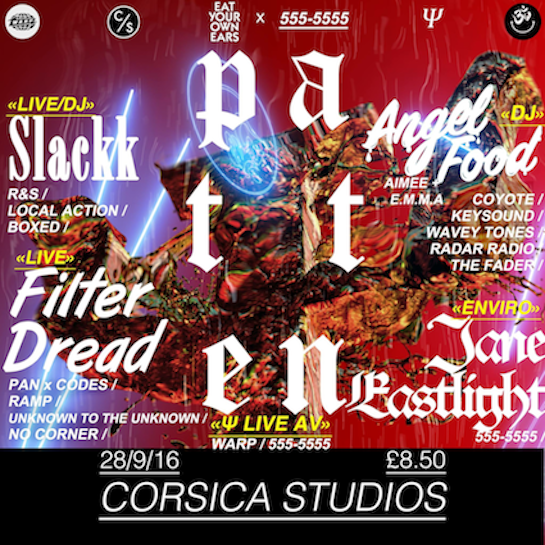 Special news - we can now reveal that following their now-legendary events at Dalston's Powerlunches, 555-5555 will be collaborating with EYOE on the patten Ψ LP launch event at Corsica Studios!
With a flawless line up of UK underground luminaries and Jane Eastlight's signature visuals thru the night to join future-facing Warp duo patten's new immersive AV show UK debut. Not to be missed!
patten «Ψ Live AV» UK debut! (Warp Records / 555-5555)
The future-facing Warp duo celebrate Ψ, their new album melding ultra-modern deconstructed club music with Post Punk Industrial, multiple strains of Pop & hi-tech electronics by transforming Corsica Studios with their brand new immersive live AV show. Expect hyper-programmed lasers, drum machine hardware, LEDs, heavy smoke, live vocals, strobing visuals, oceanic bass, & HD projections framing their famed tripped out stage presence.
Slackk «Live/DJ» (R&S / Local Action / Boxed)
A rare as gold dust raw Live/DJ set from Boxed founder and seminal R&S/Local Action regular Slackk, coming down to spin 100% his own signature prismatic cubist Grime excursions on the CDJ2000s.
Filter Dread «Live» (Pan x Codes / Ramp / Unknown To The Unknown / No Corner)
Fresh off of recent futuro-jungle releases for off-world heavyweights Pan x Codes and Unknown To The Unknown, Brighton-based cryonic rave revisionist Filter Dread goes in with a set of scuffed up hi-tech 3050AD-leaning 90s Hardcore-inspired trax.
Angel Food «DJ» (Coyote / Keysound / Wavey Tones / Radar Radio / The Fader)
The Fader's Aimee Cliff and Keysound mainstay E.M.M.A. join forces as the peerless Angel Food. Fans of their Radar Radio show will know to expect USBs tooled-up with the whole range, going deep across the full spectrum of Club, Grime, Hip-Hop, Pop & RnB.
Jane Eastlight «Enviro» (555-5555)
As well as stage design for their AV show, long time patten collaborator Jane Eastlight provides visuals all night, bringing 555-5555's hallucinogenic tech-noir atmosphere to Corsica for this special one-off Eat Your Own Ears collab.
UTA's Birthday
Paloma Bar ( Berlin Germany )
13.11.16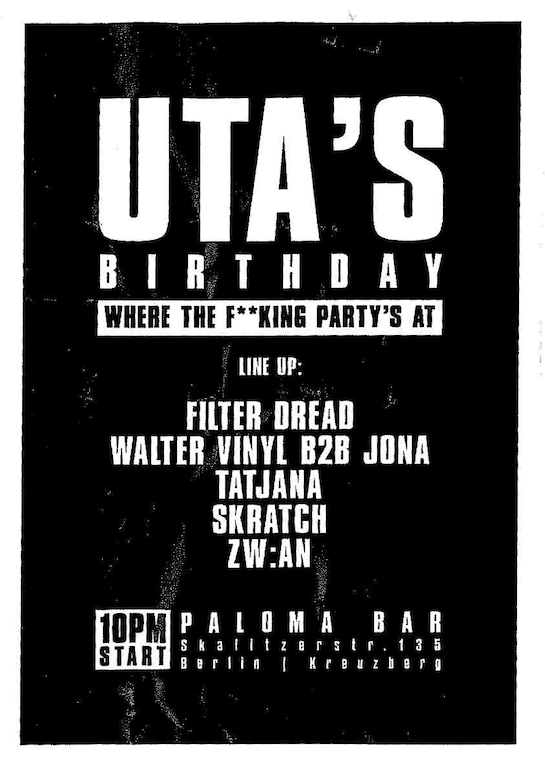 Ramp NYE Party
Pump and Grind ( Ipswich UK )
31.12.16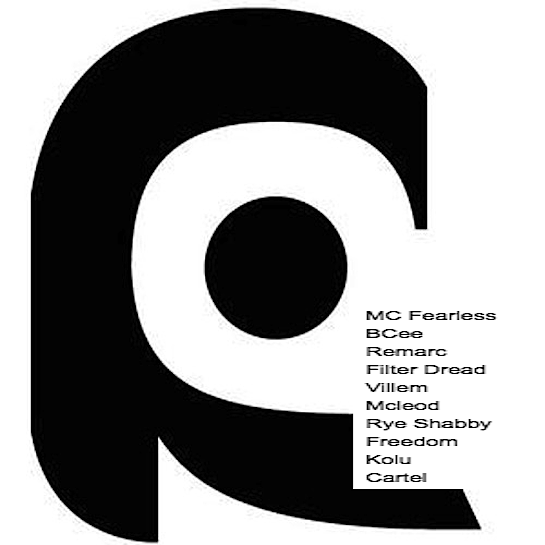 Norberg Festival
Norberg Sweden
1.8.16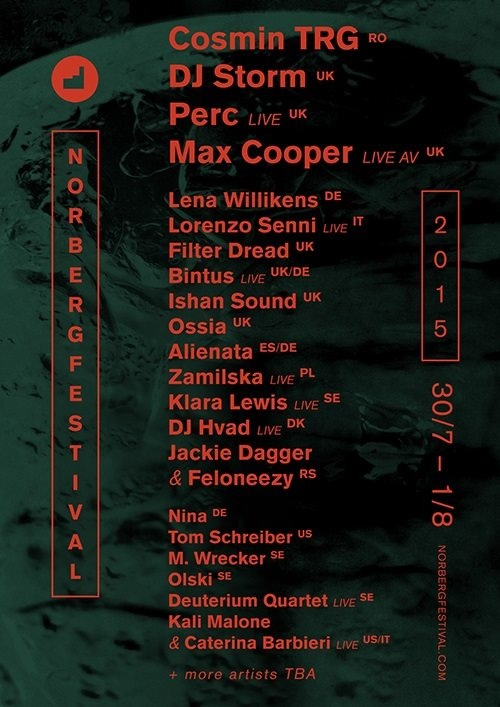 Lost Codes label Showcase
Lunch Meat NEONE ( Prague )
17.10.14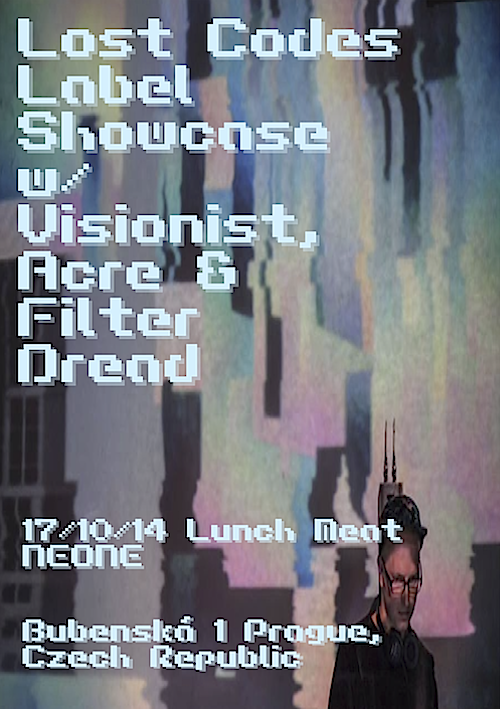 Lost Codes X Project 13 MCR
Soup Kitchen ( Manchester UK )
24.09.14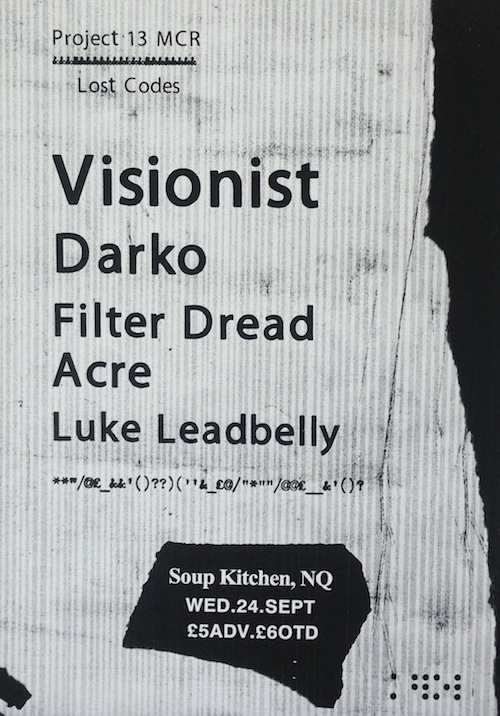 FWD
Dance Tunnel ( London UK )
08.14.14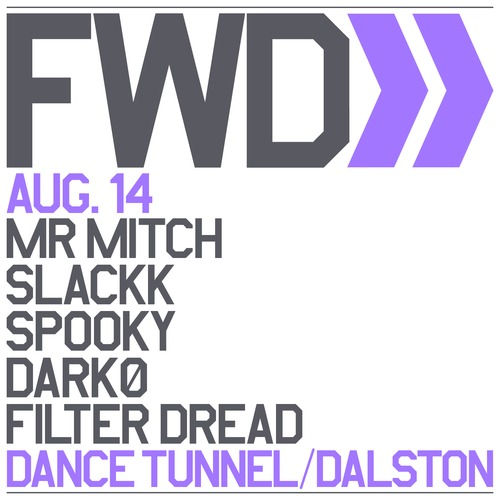 555-5555
Power Lunches ( London UK )
27.06.14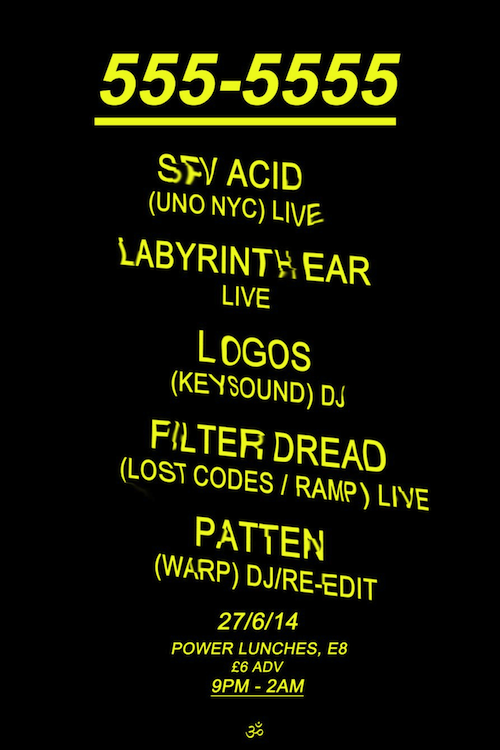 Peng Sound
Bristol UK
29.04.17